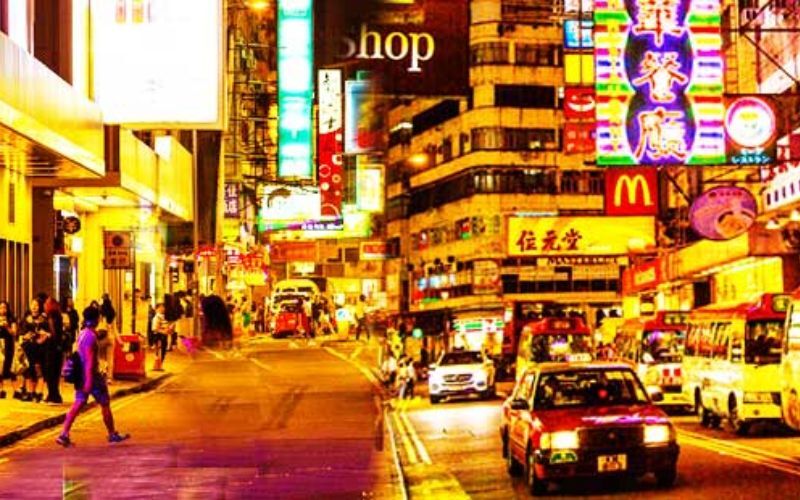 Hong Kong, renowned as a top shopping destination, delivers an unmatched experience for all budgets and preferences. Its diverse offerings cater to various tastes, making it a shopper's paradise. From bustling street markets to luxury shopping malls, Hong Kong has something for everyone. This blog will dive into the captivating world of Hong Kong shopping and unlock the secrets of this retail utopia that captivates hearts from around the globe!
Related Article:

Embracing East and West: Exploring the Culture of Hong Kong
Popular Shopping Districts
Causeway Bay
Causeway Bay, Hong Kong's heart, is a shopaholic's paradise, bustling with energy and diverse shopping delights. This vibrant district is a haven for retail enthusiasts, showcasing everything from luxurious boutiques to budget-friendly street markets.
Times Square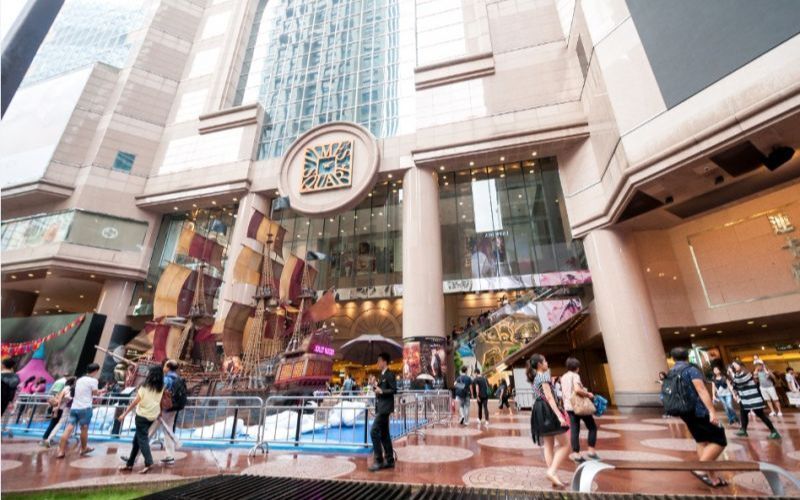 A colossal shopping complex in Causeway Bay, Times Square is a premier destination for fashion enthusiasts. This shopping spans an impressive million square feet, and haven accommodates many international and local fashion labels, lifestyle boutiques, beauty stores, and gourmet dining choices.
SOGO
A landmark department store, SOGO is a shopper's haven with multiple floors dedicated to various products. From high-end fashion and cosmetics to electronics and home goods, SOGO offers a one-stop shopping experience for locals and tourists alike.
Fashion Walk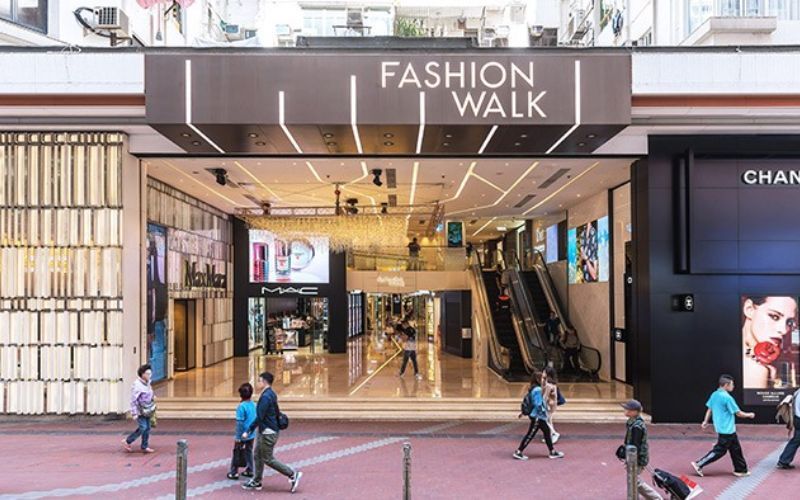 Fashion Walk on Great George Street is a hip and trendy shopping destination with chic boutiques, stylish concept stores, and one-of-a-kind fashion outlets. This vibrant hotspot caters to fashion enthusiasts searching for the latest trends and stylish accessories.
Central
Central, Hong Kong's pulsating financial and business hub, thrives as a prestigious and lively shopping district. Embrace the allure of upscale luxury shopping, where designer boutiques, department stores, and exclusive brands beckon fashion enthusiasts and discerning shoppers alike.
Luxury Shopping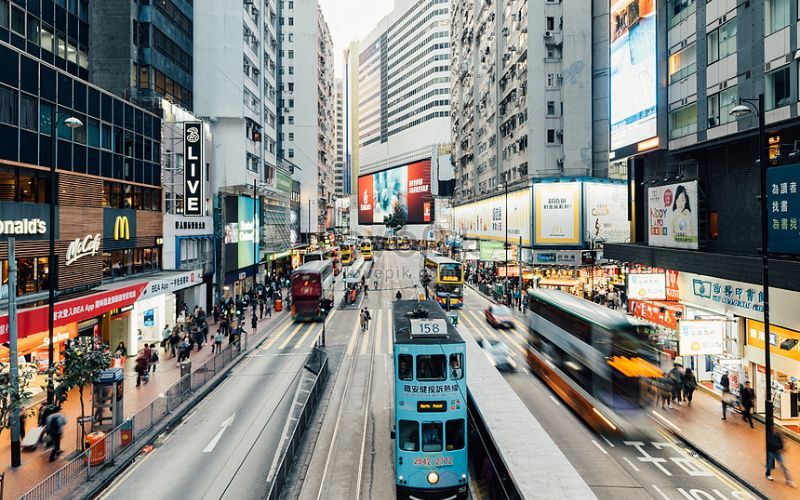 Central is synonymous with opulent luxury shopping, boasting world-renowned designer brands that adorn its chic streets. The Landmark and IFC Mall are prominent shopping destinations, offering an unparalleled retail experience. Here, visitors can indulge in the extravagance of flagship stores from fashion powerhouses like Chanel, Louis Vuitton, Gucci, Prada, and more, creating a haven for discerning fashion enthusiasts seeking the epitome of style and sophistication.
The Landmark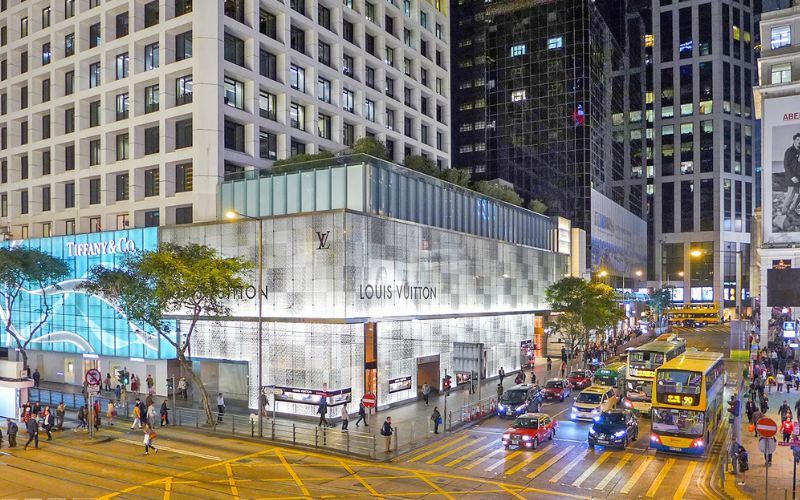 The Landmark, an iconic shopping destination in Hong Kong, epitomizes elegance with its carefully curated array of designer boutiques, upscale jewelers, and exquisite dining establishments. It's chic ambiance and sophisticated architecture make it a top choice for fashion enthusiasts and discerning shoppers seeking premier retail experiences.
IFC Mall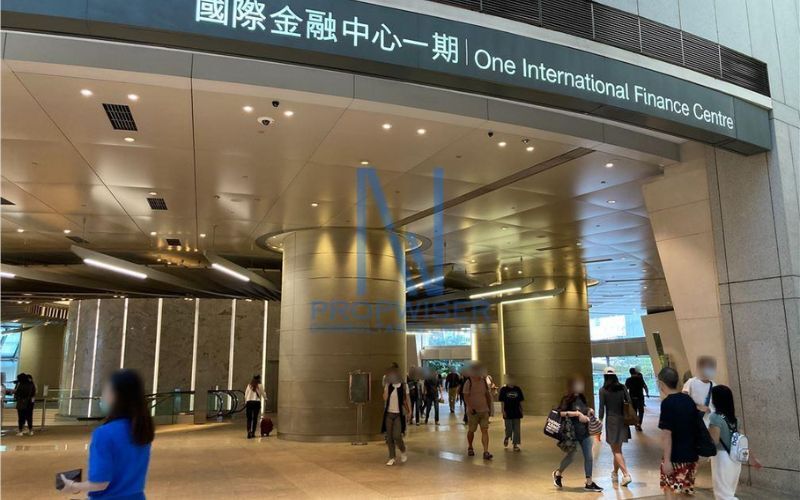 Nestled beside The Landmark, the International Finance Centre (IFC) Mall stands as a world-class shopping complex. This prestigious destination BoasTS four floors, offers an extensive collection of luxury fashion, accessories, beauty, and lifestyle brands. Additionally, visitors can delight in a gourmet supermarket and diverse dining options, ensuring a complete and unforgettable shopping experience.
Tsim Sha Tsui
Nestled in Kowloon, Hong Kong, Tsim Sha Tsui is an iconic and bustling shopping district, guaranteeing an unforgettable retail adventure. From vibrant street markets to high-end malls, it caters to budget-conscious shoppers and luxury seekers, offering diverse shopping options.
Nathan Road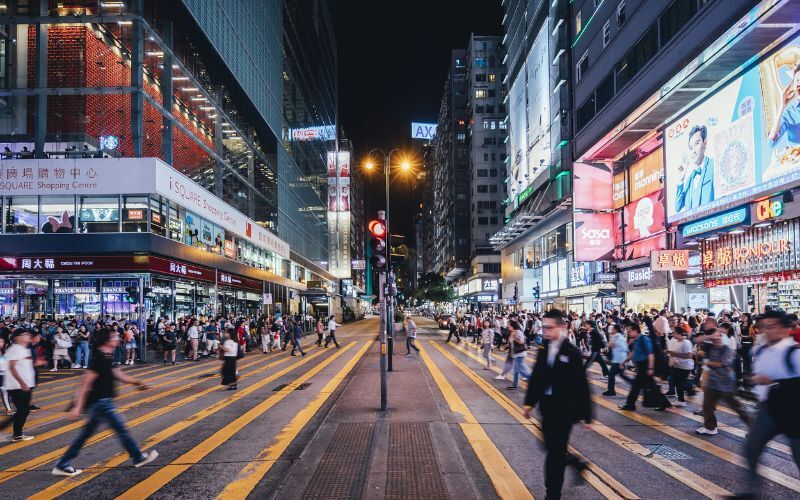 "Nathan Road, the 'Golden Mile,' in Tsim Sha Tsui, boasts shops, boutiques, and restaurants." It's a prime location for shopping and strolling, offering a mix of international brands, local stores, and street vendors.
Harbour City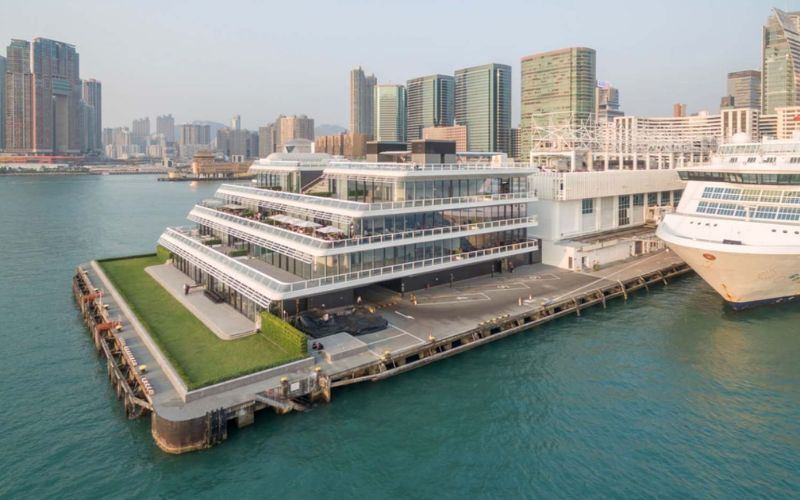 As one of the largest shopping complexes in Hong Kong, Harbour City boasts over 450 shops featuring luxury brands, designer boutiques, and trendy fashion stores. With its stunning harbor views, it offers a luxurious shopping experience.
Chungking Mansions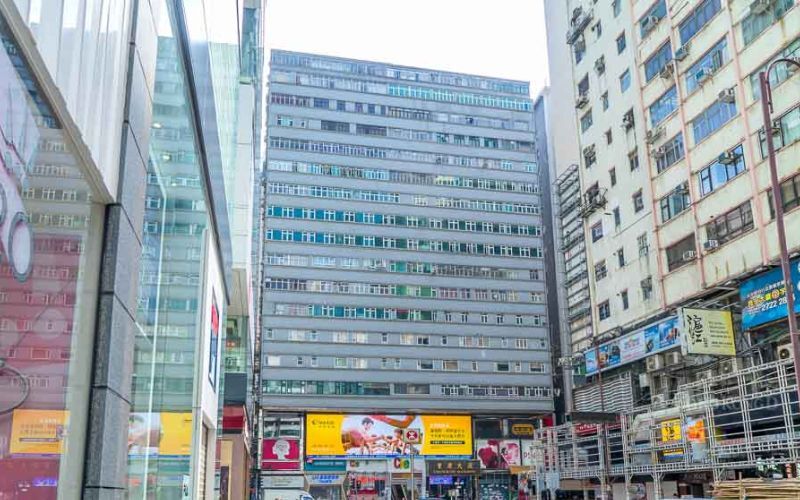 Famous for its eclectic mix of shops, guesthouses, and restaurants, Chungking Mansions is a unique destination that attracts a diverse crowd. It's mainly known for its budget-friendly electronics, accessories, and clothing stores.
Mong Kok
Mong Kok, located in the heart of Kowloon, Hong Kong, is a vibrant and bustling shopping district offering diverse options. From bustling street markets to modern shopping malls, Mong Kok caters to all types of shoppers and is a paradise for bargain hunters.
Shopping Malls
Langham Place: This modern and trendy shopping mall is a favorite among fashion-forward shoppers. It houses numerous international fashion brands, beauty stores, and trendy dining options.
Mong Kok Computer Centre: If you're looking for electronics and tech gadgets, head to this multi-story mall where you can find everything from smartphones and laptops to cameras and accessories.
Unique Stores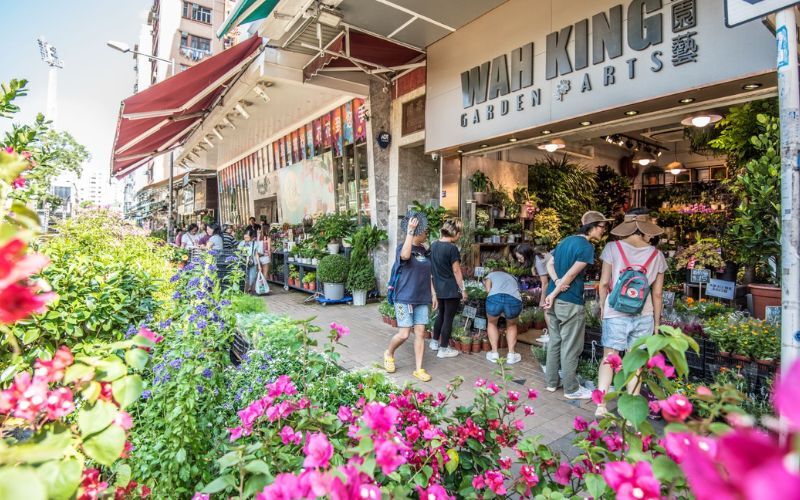 Sai Yeung Choi Street: This bustling street has stores selling cosmetics, accessories, and trendy items. It's a great place to explore the latest beauty products and fashion trends.
Fa Yuen Street Market (Flower Market): For plant enthusiasts and gardening enthusiasts, the Flower Market on Fa Yuen Street offers a colorful and aromatic selection of flowers, plants, and gardening supplies.
Food and Street Food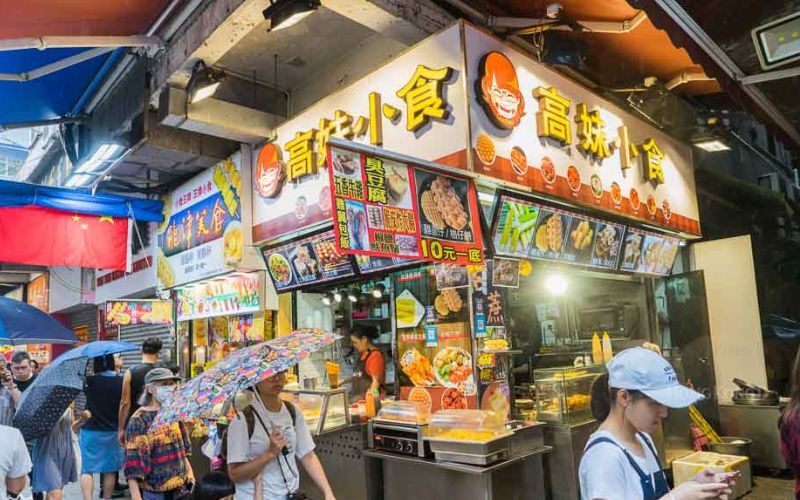 Mong Kok is not just about shopping; it's also a haven for gourmets. Streets abound with diverse street food and eateries serving delightful local and international cuisines.
Related Article:

Top 20 Street Food of Hong Kong – Hong Kong Street Foods
Street Markets
Temple Street Night Market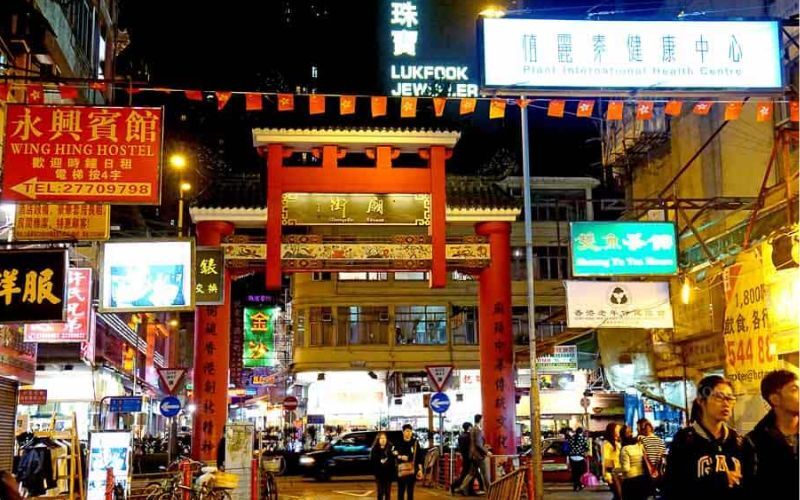 Temple Street Night Market is one of the most iconic and bustling markets in Hong Kong, offering an electrifying shopping experience that comes to life after dark. Located in the heart of Kowloon's Yau Ma Tei district, this vibrant market stretches along Temple Street and adjacent streets, creating a lively and dynamic atmosphere that entices locals and tourists alike.
Market Hours
Temple Street Night Market operates from late afternoon until late into the night. It typically starts around 4:00 PM and continues until midnight. The market comes alive as the sun sets, with colorful neon signs and makeshift stalls lighting up the area.
Street Market Vibes
Experience authentic street market vibes amidst Temple Street's bustling rows of stalls. The bustling crowds, the aroma of street food, and the vendors' enthusiastic calls create an unforgettable atmosphere.
Shopping Variety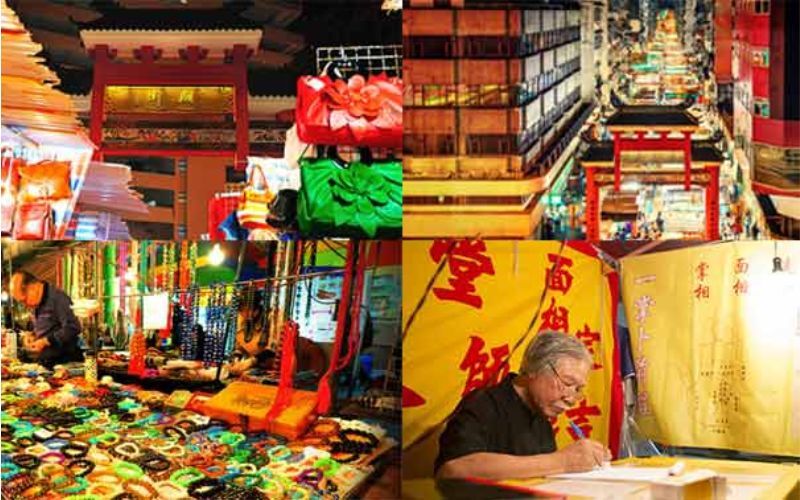 The market offers various products to suit different interests and tastes. From trendy fashion apparel, watches, and accessories to electronic gadgets, trinkets, and cultural souvenirs, there is something for everyone at Temple Street Night Market.
Fortune Tellers and Performers
In addition to shopping and dining, Temple Street Night Market is known for its fortune tellers and street performers who entertain visitors with diverse talents, adding to the market's vibrant atmosphere.
Stanley Market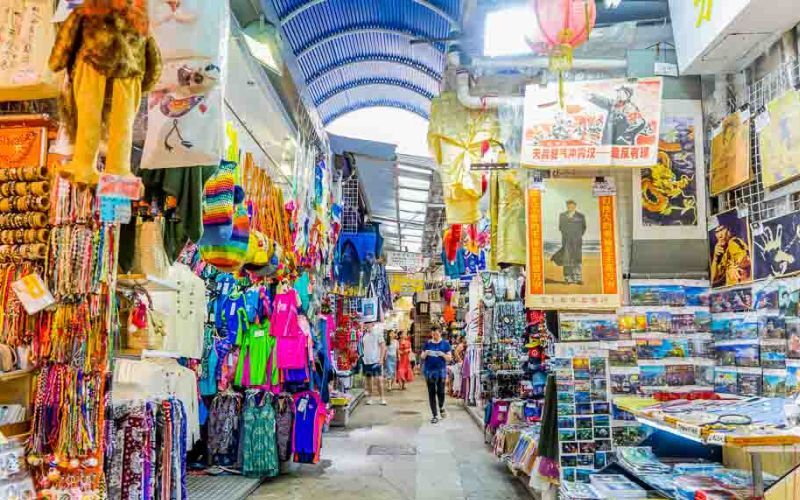 Stanley Market is a popular shopping destination in Hong Kong, located in the picturesque Stanley area on the southern coast of Hong Kong Island. This vibrant market attracts locals and tourists with its unique blend of shopping, dining, and cultural experiences.
Opening Hours
Stanley Market is generally open daily from morning until late afternoon or early evening. However, some shops and stalls might close earlier on weekdays, while weekends and public holidays tend to have longer operating hours.
Bargaining and Prices
Bargaining is common at Stanley Market, and visitors can often negotiate for better prices, especially when purchasing multiple items. However, not all shops may be open to bargaining, particularly those selling fixed-price items.
Beach and Waterfront Dining
Stanley is known for its beautiful beaches, and after a day of shopping, visitors can unwind on Stanley Main Beach or St. Stephen's Beach. Additionally, the area offers a selection of waterfront restaurants and cafes where visitors can enjoy delicious meals and scenic views.
Local Cultural Flavors
Stanley Market immerses itself in Hong Kong's local culture and creativity. Visitors can find handmade crafts and artwork that showcase the city's artistic talent and traditional craftsmanship.
Shopping Festivals and Events
Hong Kong hosts various festivals and events throughout the year, making it an exciting destination for avid shoppers seeking the best deals, discounts, and exclusive offers. These shopping extravaganzas add an extra layer of excitement to the already vibrant retail scene.
Hong Kong Shopping Festival (January – February)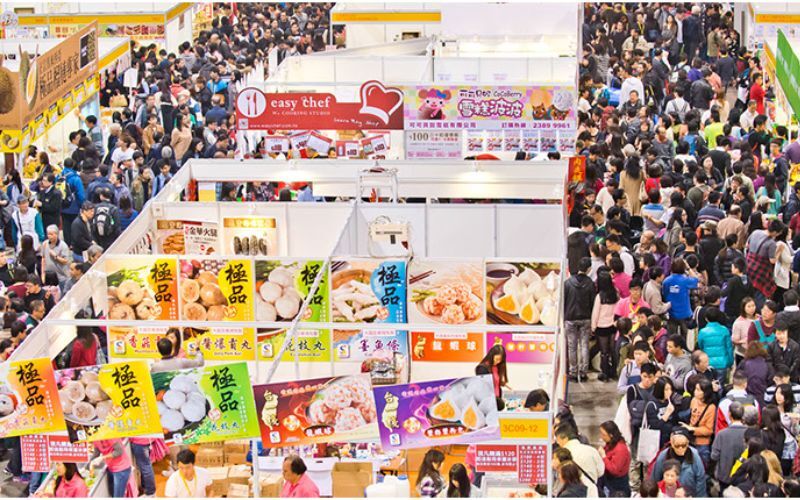 Held annually during January and February, the Hong Kong Shopping Festival is a grand celebration of retail and entertainment. It attracts locals and tourists with incredible sales, promotions, and cultural performances.
Central shopping districts, malls, and markets participate, offering significant discounts on various products, from fashion and electronics to home goods and souvenirs.
Enjoy cultural performances, art exhibitions, and food festivals as part of the festivities, creating a truly immersive experience for visitors.
Hong Kong Summer Sale (June – August)
As the summer heat sets in, Hong Kong kicks off its much-awaited Summer Sale, offering fantastic discounts and attractive offers across the city.
Many shopping malls and stores participate in the sale, enticing shoppers with great deals on fashion, accessories, gadgets, and more.
Tourists can also enjoy tax-free shopping during this period, adding to the appeal for international visitors.
Cyberport Shopping Festival (Various dates)
Cyberport, a digital technology hub in Hong Kong, hosts various shopping festivals and events throughout the year, focusing on tech-related products and gadgets.
Visitors can find exclusive deals on electronics, smart devices, and the latest tech innovations at these events.
Wine and Dine Festival (October)
While not exclusively a shopping event, the annual Wine and Dine Festival showcases various culinary delights and local products for visitors.
Sample delectable dishes, wines, and artisanal products while taking advantage of special promotions and unique shopping opportunities.
Conclusion
Hong Kong's vibrant shopping scene ensures you can indulge in a delightful retail therapy experience, making it a shopping paradise for everyone worldwide. Join us as we uncover the colorful tapestry of shopping delights that awaits in this bustling metropolis, where every corner reveals a delightful surprise and where retail therapy takes on a whole new meaning.